Best solar panels
2023
Solar panels are something that you will only need to buy once in your life — that is if you pick the good ones. A1 SolarStore experts are here to help you make the right choice, and on this page we've collected the best solar panels on the market.
Best solar panels for home
A home solar system drives your bills down and makes you less reliant on utility. When choosing panels for your home, pay attention to the brand, the warranties and the power output. The design is important too — consider all-black panels! If you need a powerful system and the space is limited, prioritize high efficiency. Look for panels with a conversion rate of at least 21% of higher.
Best commercial solar panels
In stock
37% OFF
FREE SHIPPING
View product
In stock
48% OFF
View product
In stock
View product

Alexey Kruglov, A1 SolarStore CEO
A PV system is a great choice for businesses. It lowers your energy expenses and improves brand image.
The line between residential and commercial solar panels is blurry. Generally, PV modules with an output over 450W are considered commercial. They are larger than home panels and are harder to fit on the roof. That's why commercial systems are often ground-mounted. Bifacial solar panels with an active rear side are popular in large installations.
Do you live in a good place for going solar?
Enter your ZIP code to learn how much energy you can generate in your location, how fast your system will pay off and how much money it will allow you to say over its lifespan.
Bestselling solar panels
Here are the solar panels that have the most success among our customers. A best-selling solar panel usually comes from a reputable brand, has a good price/quality ratio, is backed up by strong warranties and has high efficiency. You can check out customer reviews for each model on a product page of a solar panel along with detailed specifications.
Best low price solar panels
In stock
View product
In stock
View product
In stock
View product

Vasily Smirnov,
Solar Engineer
Panasonic and Sunpower panels can be twice as expensive as panels from a smaller company but they aren't twice as good. Don't overpay for brand!
The cheapest solar panels come from Chinese companies, such as Trina Solar, Jinko Solar, JA Solar and others. Low cost and high efficiency are their main advantages. However, the warranties for them can be short: around 12 years. Depending on the relationship between the US and China, they are sometimes hard to come by.
Solar system guide:
Your way to free electricity
In this guide you will learn what equipment to choose, what programs to apply for and what taxes to exempt to make solar energy absolutely free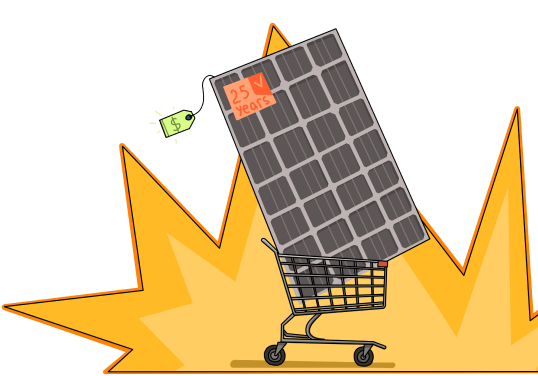 Best 400W solar panels
In stock
FREE SHIPPING
View product
In stock
41% OFF
View product
In stock
View product

Vasily Smirnov,
Solar Engineer
Consider AC panels that come with built-in micro inverters! The system is going to be more efficient and shade resistant.
Among our customers, 400W solar panels are the most popular. They are a great choice for either a home installation or a small business project. The most efficient solar panels are rated for 400W or around that number, with some going over 22% in efficiency. High efficiency becomes important when you're dealing with limited space.
At A1 SolarStore, we've been selling solar panels since 2018. In our magazine and on our Youtube channel, we talk about solar energy and the best panels on the market. Our editorial team has been contributing to the works of other medias, such as Marketwatch, as experts in the American market of photovoltaics. But we would like to hear from you as well: who, in your opinion, makes the best solar panels?  
Time to vote for the best
solar brand!
Time to vote for the best solar brand!We want to learn about your experience!
Share your opinion with us
Vote for the best solar brand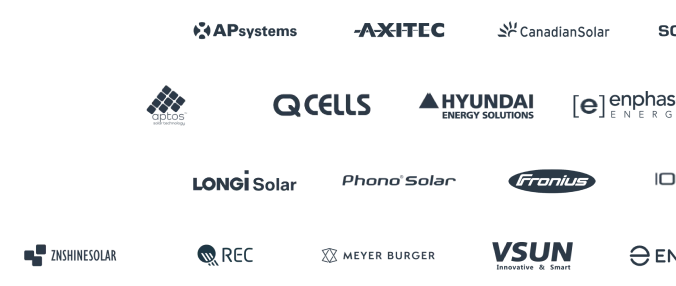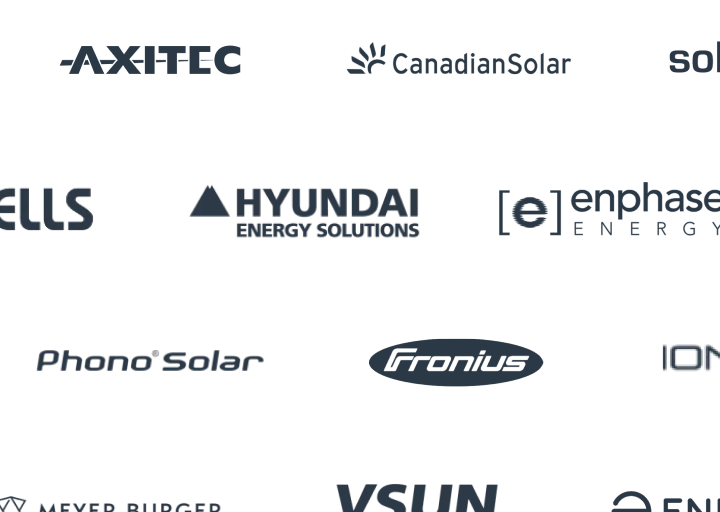 Why buy from A1 SolarStore
Up-to-date stock
Our website always shows current price and availability of our panels
Ready-made systems
Contact us, and our engineer will design a solar system just for you
Free pickup across U.S.
You can grab your order in one of our 40+ fulfillment centers
Shipping discounts
We offer free shipping on selected products
4-7 days delivery
Freight transport delivers your order within a week
6 payment methods
Use up to three cards, credit card, Paypal, Paypal credit, ACH or wire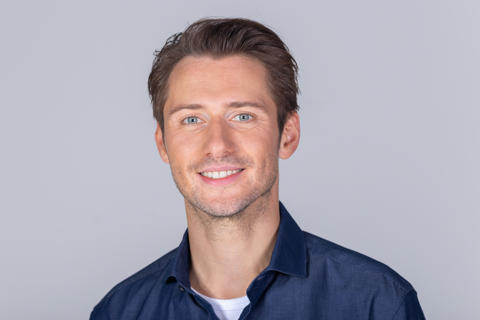 Easy to choose, easy to buy. Many thanks to A1 Solar Store team for my new solar installation!
Average Trustpilot rating
I am new to using solar and had a great experience with A1Solar. I ordered 6 pcs of Q Cells 400W solar panels from them and delivery was fast / customer service was great! I look forward to buying from them again in the future.
Read more
I have ordered 2 solar panels from A1solarstore on pickup, but had some problems paying at the checkout. However, finally it went well.
Read more
Ordered panels for my house due to the nice pricing, came at super good quality. Definitely glad I picked here. (For those wondering I ordered 16pcs of Aptos Solar 370W!)
Read more
Nimbus Magazine
Via Google
I was new to the Solar Panel Industry, just browsing for information when I came across A1 SolarStore. After doing researching and educating myself on products through their easy to navigate website I made my first purchase. I couldn't be happier by choosing to go through A1. The customer service I received was very beneficial on choosing Suntech 370 W Solar Panel. Best part of A1 is that the pickup locations was extremely convenient only miles from my home.
Read more
If you are looking to purchase Solar Panels, I would highly recommend A1 Solar store. I did not have much knowledge on Solar Panels and/or the benefits of them. A1 SolarStore customer service and knowledge of their panels was outstanding. My purchase of the Silfab 400W panels was made easy and quick with a pick up location right in my area.
Read more
I recently ordered a 8 piece of Aptos Solar 370W Solar Panels from A1 Solar Store. Everything was great from start to finish. Their website's easy navigation allowed me to compare different panels and view my options. The pick up location was extremely convenient and located close to my home. Overall very impressed with A1 SolarStore and product purchased. I highly recommend it for anyone in the market for Solar Panels.
Read more